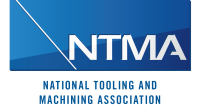 NTMA's Affinity Partners

NTMA's power to leverage group strength to your advantage in shopping for many supplies and services,. The following vendors offer generous discounts to NTMA members to lower expenses and become more profitable. Learn more about each program just click on the program logo and you will be directed to NTMA's informational page. Affinity Partner programs are offered exclusively to NTMA members.
NTMA partners with Avis Budget Group to provide members with exclusive access to a newly negotiated car rental program with Avis & Budget. We are offering NTMA's negotiated preferred rates and benefits to our member companies. Take advantage of Avis Budget counter by-pass services and your travelers will collect Avis Loyalty Points or Budget Bucks! Plus Avis will Status Match travelers current status with any vendor!​


W.W. Grainger, Inc., with 2015 sales of $10 billion, and 1.5 million products, is North America's leading broad line industrial supplier of maintenance, repair and operating products, with operations also in Europe, Asia and Latin America. Grainger's purpose is to help professionals keep their operations running, their people safe, and to cut cost out of their business'.

Grainger is now your destination for Metalworking Products with over 200,000 Metalworking Products and growing! Find the products you need to support both your production and maintenance needs. From everyday machining to helping keep your metalworking shop safe and efficient. You can find tools for just about every metalworking process from cutting tools and precision measuring to welding and abrasives. Help keep your machines running smoothly with the right machining supplies, lubricants and fluid. Grainger also stocks a wide variety of safety, raw materials and fasteners. Look to Grainger for quality products from the brands you know and trust.​


PartnerShip®, the endorsed shipping management provider of the NTMA, helps all NTMA members save on every shipment they send and receive. Members who enroll in the NTMA Shipping Program save on select FedEx® services. NTMA members also save at least 70% on less-than-truckload (LTL) freight shipments arranged through PartnerShip with leading national and regional freight carriers. For specific details on carriers please refer to the NTMA website.The NTMA Shipping Program provides many specialized solutions geared towards helping NTMA members be more successful in all facets of shipping and logistics, including vendor routing tools, online freight management tools, shipping supplies, and much more! ​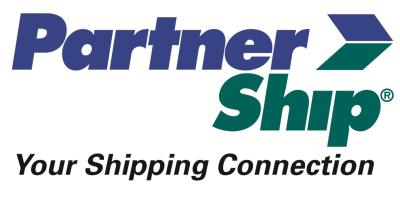 Through your association's partnership with NPP you can save on products for your business and employees. Membership is free.​​

Just a small sampling of the companies our members might be interested in are:
Staples, Office Depot, Air Gas, Sherwin Williams, Unifirst, IMPAC, (Impac Fleet Universal Fuel Services), Expedia, and Priceline. 

Just click on npp's logo to reach NTMA's portal.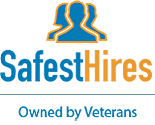 Their RapidHire background checks software was developed by 500 HR Directors to be the ideal solution for busy HR teams. They emphasized automation, speed, compliance & accuracy. To learn more please call Andy at (214)548-3919. We have loaded their brochure so you can review more information about their company.​

APPI Energy Buyers Program National Tooling and Machining Association has endorsed APPI Energy to provide data-driven procurement solutions that reduce and manage electricity and natural gas supply costs for members on an ongoing basis. Every day, APPI Energy identifies the wide range of energy supplier prices across the U.S., and utilizes that data to provide the lowest prices available among many vetted, competing suppliers. To take advantage of this membership benefit program, contact Carrie Shepard at APPI Energy at 667-330-1167.​​​​​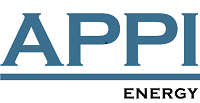 CBIZ Retirement Plan Services CBIZ Retirement Plan Services has developed a comprehensive and cost effective 401(k) programs for the precision manufacturing industry. Their proprietary process helps mitigate the risks and maximize the benefits of your 401(k) plan.For additional assistance Contact Ed Hinders (314) 368-7796 or via email by clicking on the email address box to the right. 
[email protected]
​ ​​​​​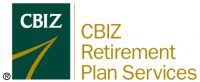 Citrix Systems NTMA members receive a 10 – 25% lifetime discount on Citrix products including GoToMeeting, ShareFile, and ShareConnect services.  For more information please contact Michael Bhagchandani by using the email address box to the right.​​

Guaranteed Savings on Payroll Heartland Ovation Payroll, one of the fastest growing payroll providers in the nation, has become The NTMA's payroll partner.  The NTMA Payroll Program is designed to provide members with state-of-the-art technology that is easy to use and very cost effective. In fact, when you enroll, you can receive up to a 20% savings when switching from a national competitor. NTMA members can enjoy a hassle-free transition with Heartland Ovation Payroll, as well as benefit from countless features that offer improved convenience, increased time savings and enhanced reliability. Contact Randy Pumputis (877) 510-3526 or by using the email address box to the right for a complimentary quote today.

SyncFab,  the industry's first hardware manufacturing blockchain is a precision parts procurement platform that enables machine shops like yours to receive pre-vetted RFQs that match your machining capabilities – allowing you to win more jobs around the country without wasting time or money on unpredictable marketing activities. SyncFab offers an easy way to leverage the security, trust, and transparency of blockchain to future-proof your shop with Industry 4.0 technologies that drive digital transformation and increase profitability. ​For more information you can click on their logo to visit their website or contact Michael Cuesta using the email address box to the right  ​​